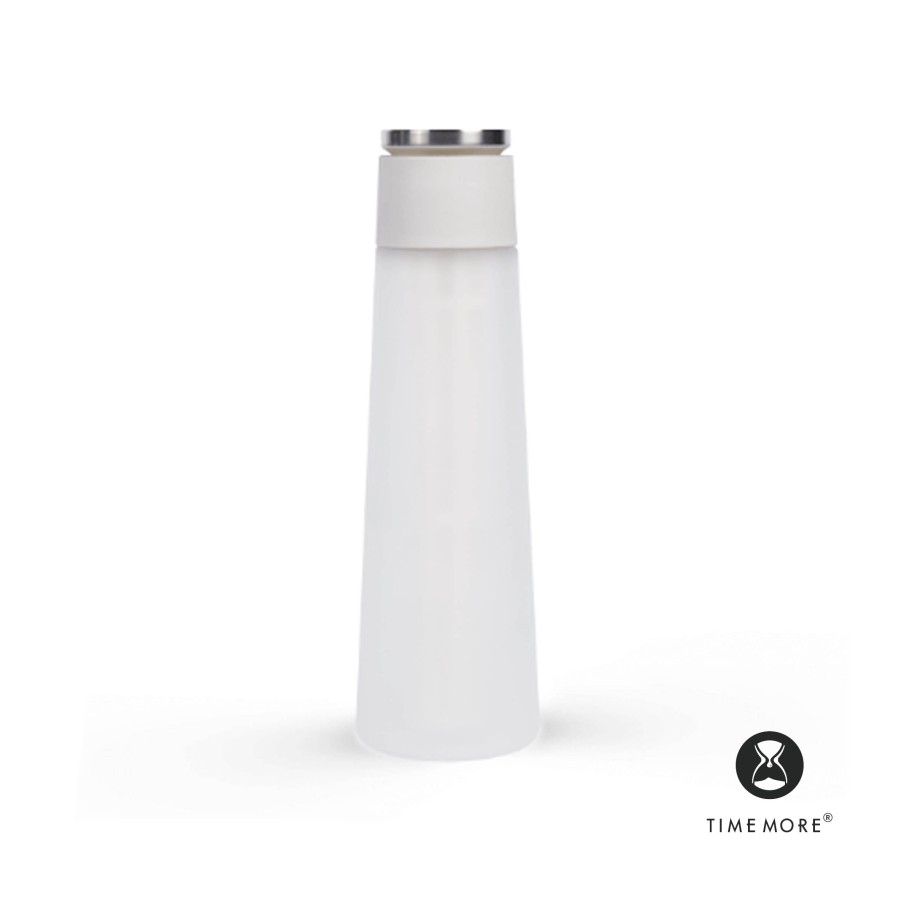 Shop Tools - Basic
• Brand: TIMEMORE
• Product Name: ICICLE Cold Brewer
• Color: Black / White
• Capacity: 600mL
• Height: 260mm
• Diameter: Top 54mm, Bottom 80mm
• Weight: 370g
• Material: Glass; Food-grade PP ; Nylon & Silicone

Continue the modern minimalist design style, enjoy exquisite view of summer cold brewer. Healthy high-quality material, fine ultra-long filter, so that coffee powder soaked more fully and evenly. You can even brew with only a small amount of 30g of ground coffee. It's a supper gadget for brewing a cup of cold and refreshing coffee at home.

Easy-to-store, portable lightweight design
Conical and stable bottle body, easy to place

• ULTRA-LONG FILTER DESIGN
The Ultra-long filter design of the fine filter makes the ground coffee soaked more fully and evenly. Easy to make cold brew with just 30 grams of ground coffee.

• WATER SCALE
Well-designed scale 300ml 400ml 500ml
help control the water injection ratio. Brew a pot of the best summer iced drink.

• SEAL LEAK-PROOF DESIGN
The cap is sealed without leakage, it won't leak coffee ground upside down with the removable filter lid, feel free to place it in any corner of the refrigerator.